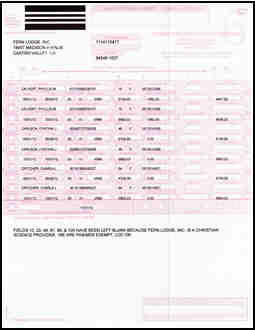 Medi-Cal Long Term Care Payment Request Form Filler presents you with a series of fields on your screen corresponding to each of the boxes on the Medi-Cal Long Term Care Payment Request form. Each location includes a prompt informing you of the appropriate content. You just type in the data and hit the tab key to move to the next field. When complete, save the form and print it onto a Payment Request form in your printer. Each form can be individually saved and used again quickly by just changing dates of services, dollar amounts, etc. Program requires Microsoft Windows and Microsoft Word.
Introductory Priced at only $64.50 as a download or $69.50 on CD
Use the form below to place an order.
Complete the form, print it and send it to us with payment (checks only).
Company Name
Address
City
State
Zip Code
Person We Can Contact
Email
Phone
Other Contact Info:

Returning Customers
your Customer ID no. please
Send order form and payment to
Little Guy Software
56 So. Meadow Road
Plymouth, MA 02360